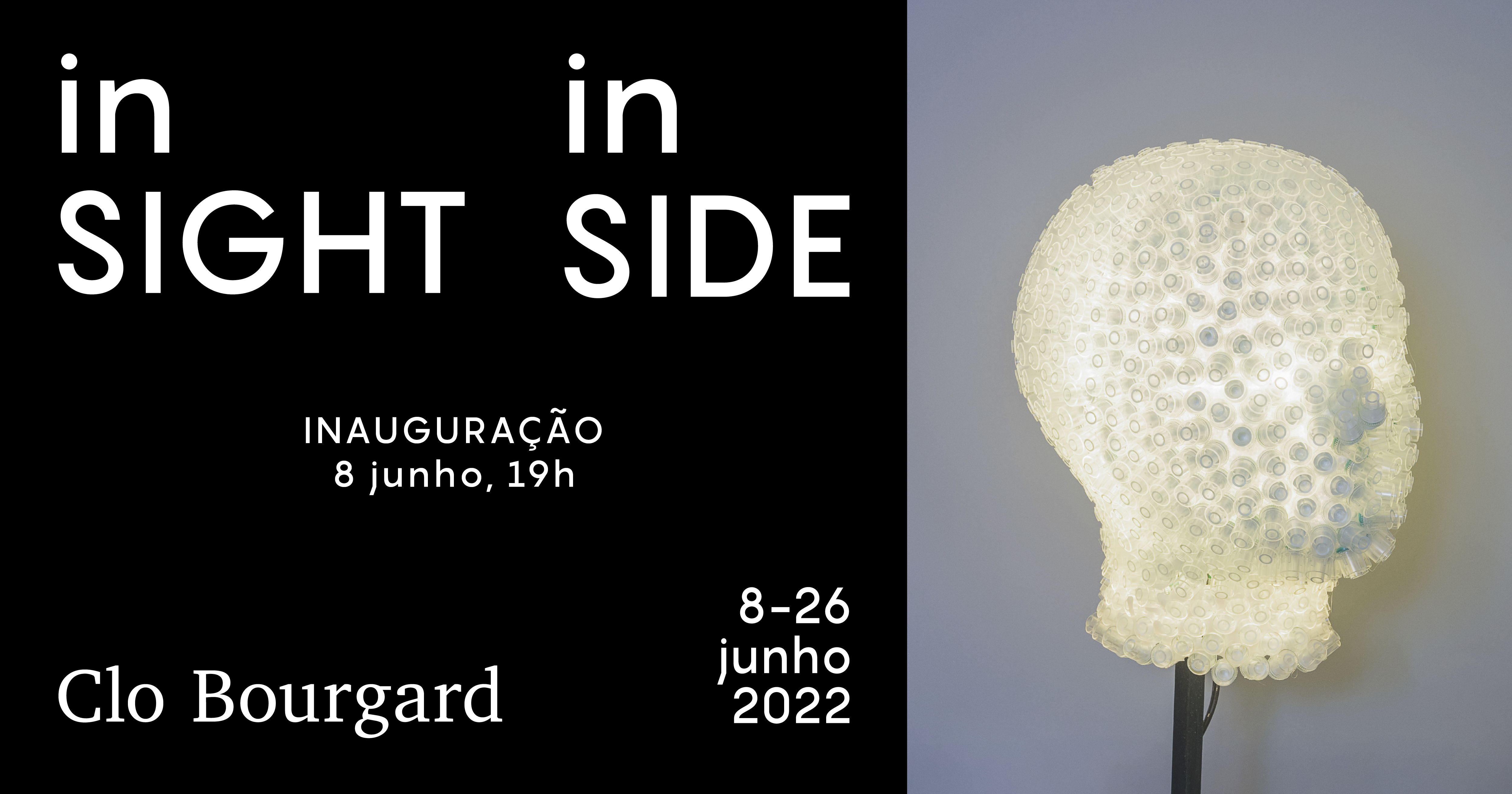 ---
Insight Inside: Clo Bourgard
Opening: 8 June, 19h, food & drinks, free entrance 
Exhibition: 9-26 June, from Wednesday to Sunday, 13h-20h, free entrance
Exhibition Hall, Champalimaud Centre for the Unknown
Online sale of sculptures: p55.ART
---
Catalog Insight Inside Exhibition.
---
The exhibition Insight Inside is the latest work by Clo Bourgard, in which the artist recycled waste materials from the Champalimaud Center for the Unknown's laboratories and clinic, in order to create sculptures that incite a reflection on the inner aesthetics of the human being.
The sculptures will be on sale on the p55.ART website, an online platform dedicated to art, and 20% of the sales go to the non-profit Mama Help Association.
Insight Inside is part of the art-science-health residency project that Clo Bourgard is developing at the Champalimaud Foundation, within the scope of the Bridges to the unknown - crossing art with science programme. Her work was built on sustainability, where recycling was the main mechanism of creation. The collection of waste materials used in the exhibition was carried out in collaboration with the Green Team, from the Champalimaud Foundation.
Over the years, the artist has developed a growing interest on waste materials, which are discarded or loose their original purpose, using them has the main raw material of her work. Clo Bourgard had, under this artistic residency, the opportunity to add, to her artistic work, elements of the different Champalimaud Foundation's areas of activity, such as neuroscience and oncology.
Insight Inside is the moment when Clo Bourgard's residence opens up to the public. This is an invitation to reconnect body and mind and to reflect on what brings science, health and art together.