2022 European Researchers' Night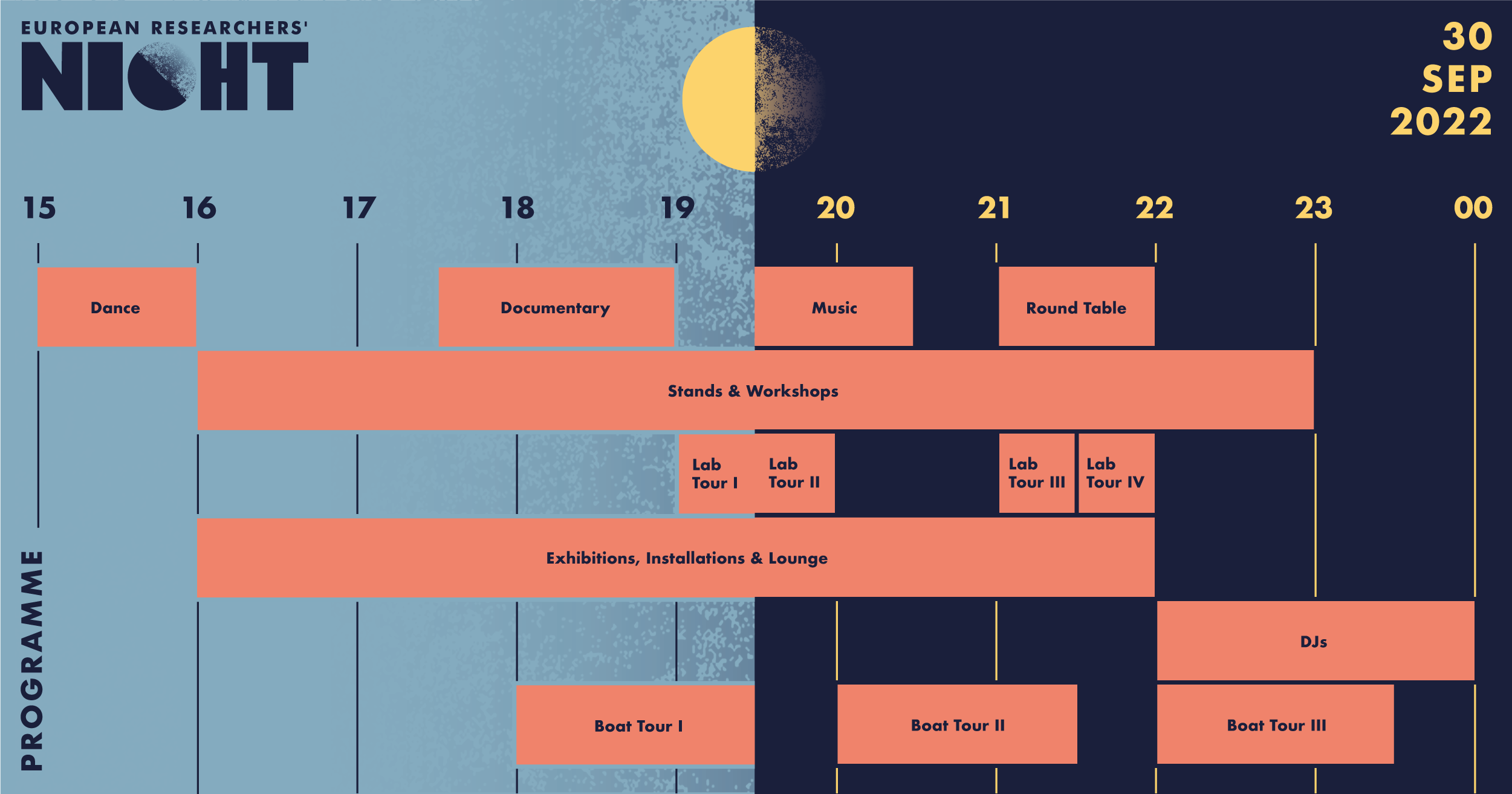 Bridges to the Unknown collaborated with the European Researchers' Night, happening for the first time at the Champalimaud Centre for the Unknown, on September 30th, 2022.
We invited the following artists to be present at the event:
Sofia Dias & Vítor Roriz: (Misleading) Mysterious Sounds (15:00 - 16:00)
With this performance, Sofia Dias and Vítor Roriz take off in search of the magical quality that emerges from the friction between sound and image. Can an image deceive our perception about the provenance of a sound? Or does a sound mislead us about its origin? A performance that, much like children, has no qualms about jumping from one thing to another, towards the at times dormant ability to transform the concrete into something magical, with only the "intensity" of a gaze. 
Direction and scenography: Sofia Dias e Vítor Roriz 
Performers: Lewis Seivwright, Inês Melo Campos e Filipe Pereira 
Foley: Nuno Bento 
Sound and costumes: Sofia Dias 
Drawings: Ephedra aka Catarina Dias 
Sculpture: Gonçalo Barreiros 
Light design and set construction: Nuno Borda de Água 
Executive production: Vítor Alves Brotas (Agência 25) e S&V 
Co-Production: LU.CA Teatro Luís de Camões (Lisboa), Materiais Diversos (Cartaxo), Théâtre de la Ville (Paris), Teatro Nacional São João (Porto), Centro Cultural Vila Flor (Guimarães) 
Co-production residency: O Espaço do tempo (Montemor-o-Novo) 
Residency: Casa da Dança (Almada)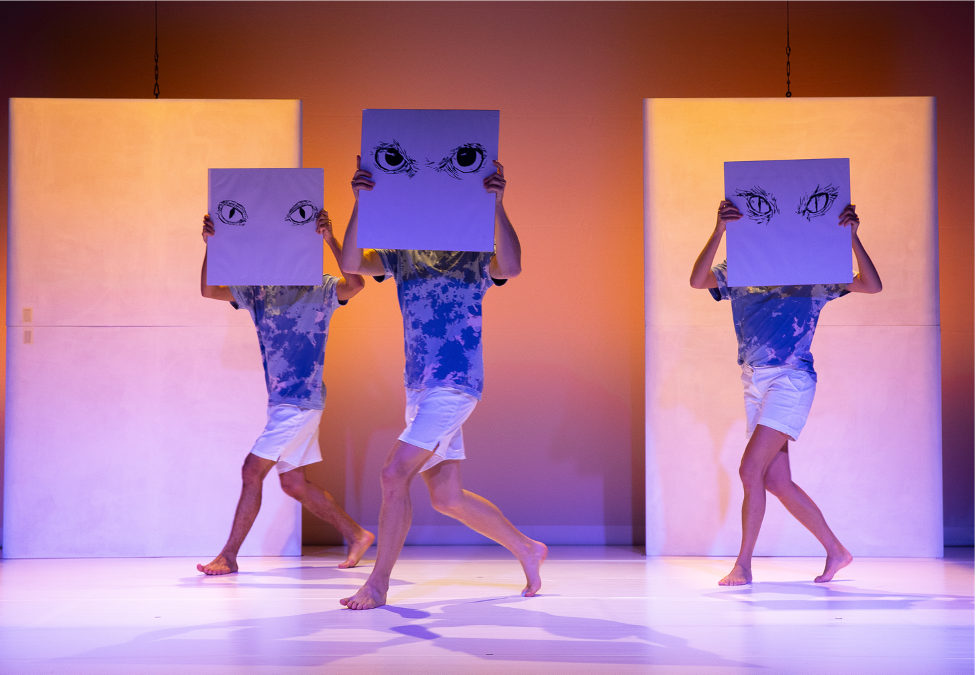 Partnership with Doclisboa: Chelas nha Kau (17:30 - 19:00)
"You say Chelas is this, you say Chelas is that… Shut up, you're talking nonsense." It is with the rhythm and rhymes of Bataclan 1950's rap that they allow us to enter their world. But the warning has been made: leave preconceptions at the door. Chelas nha Kau (Chelas my place) is a kaleidoscope of recordings taken between 2016 and 2019. A film that reveals different aspects of what it means to be a young person in a social housing project and lets you enter the world of a group of friends for whom "Chelas is the capital of Lisbon and Lisbon is the capital of Portugal." 
Doclisboa presents the film Chelas nha Kau, produced and directed in a collective way by Bataclan 1950 and Bagabaga Studios. This film was born from the will of a group of friends to tell their story and the story of the neighborhood where they live. What does it mean to be young in Zona J? Chelas nha Kau is the reflection of a process of experimentation and sharing, exposing the perspective of several people who take the camera and show what is important to them. The session will be followed by a conversation with the directors and will be open to the public. 
Bataclan 1950, Bagabaga Studios / 2020 · Portugal · 57'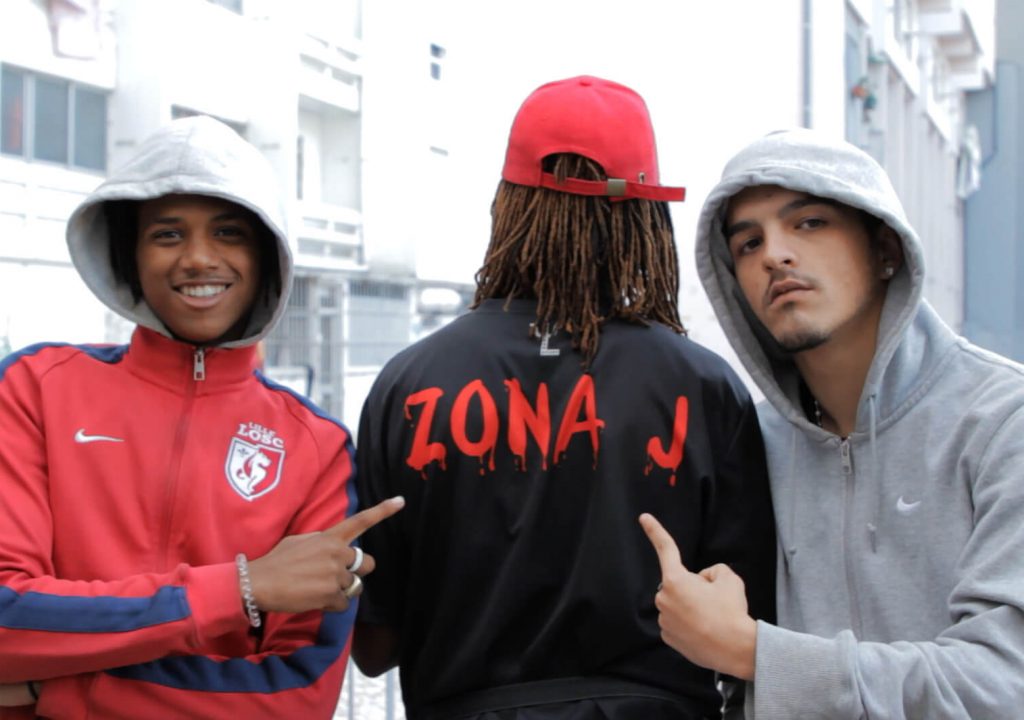 Ana Pêgo: Plasticus maritimus (17:30 - 19:30)
Plasticus maritimus is an invasive species that, by presenting an infinity of shapes, dimensions and colors, is able to imitate other marine beings. In recent years, it has multiplied in an exaggerated and uncontrolled way. It has invaded all the beaches in the world and other more unexpected places, such as the Champalimaud Foundation. 
In this workshop we will create marine beings to integrate into a collective installation that grows with the creations of each participant. Let's also leave messages, commitments and wishes for the ocean.