Haita @ Sonar+ Festival Lisboa - 27 April 2022
Satore Studio's installation Haita emerged from the art-science residency of the artist Tupac Martir, creative director and founder of Satore Studio, at the Champalimaud Centre for the Unknown. Haita was unveiled at Sonar+ in Lisbon. 
The piece was born from the exercise of imagining how a dancer's choreography could be explored inside out, through cutting-edge scientific and creative technology developed by the studio.
The installation was activated by a dancer, who was illuminated by a third projection, based on an electroencephalogram made of her brain and representing the patterns of her brain waves throughout the choreography. As a resident at Champalimaud Research Center, Tupac Martir worked with their medical technology to analyse the dancer's body and brain, building an inverted image of how a dancer imagines her own choreography.
Combining dance with music and state-of-the-art technology, this installation takes the form of a quadripathic exhibition of four projections of the same choreographed piece. The dance itself is a mixture of styles − incorporating ballet, Portuguese vira and Mexican traditions − captured on film, but also through volumetric and motion capture technology. While motion capture converts movements into computer-generated animations, volumetric capture records changes in the spaces around the dancer, inverting the process.
The music used is inspired by two rivers, the Portuguese Tagus and the Rio Grande, which separates Mexico from the United States. Inspired with great liberality by Mexican song and Portuguese fado, the music is then sprinkled with the melancholy that runs in the blood of both countries, born from the stories of love, loss and migration.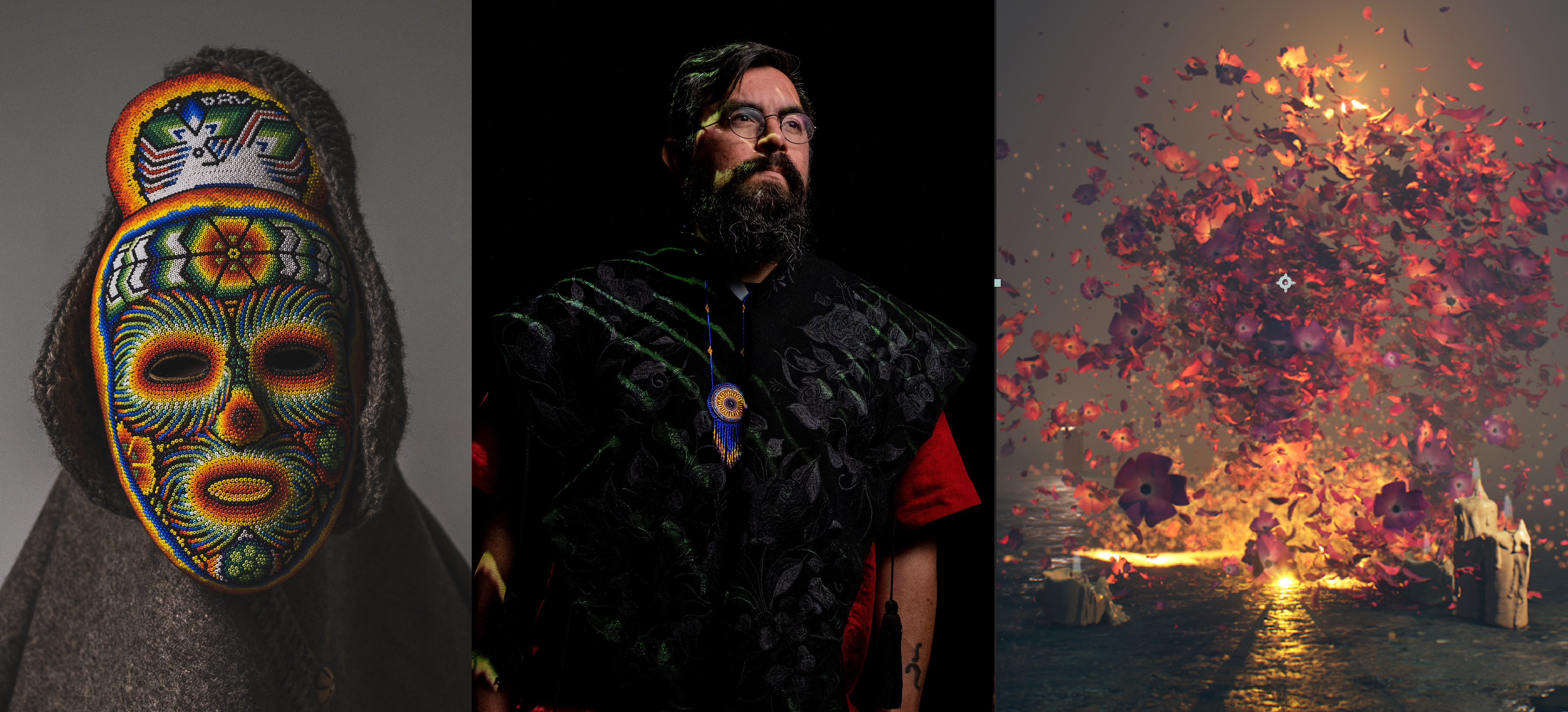 Production by Satore Studio
Dancer – Rita Carpinteiro 
Music – Tupac Martir 
Main Technician – Filipe Barbosa 
Violin – Alexandra Finlaison 
Cello – Klara Schumann 
Guitar – Andrew Lancaster 
Synthesizer – Eric Martino 
Choir – CCC 
Music Production – Tupac Martir & Moullinex 
Mix – Moullinex 
MRI & EEG – Champalimaud Foundation 
Technician magnetic resonance – Nuno Loução 
EEG technician – Tiago Quendera and Gonçalo Guiomar
Filming location – Maat 
Visual assistants – Rebecca McKie Collis Assis and Alyssa Melo 
Data assistant – Rajan Chakravarty Jalem
Camera – Francisco Crocco
Special thanks to the Champalimaud Foundation, Julia Salaroli, Patrícia Correia, Joana Ruivo, Pedro Gouveia, Maat, Matilde Neves, Antonia Folguera, Joana Seguro, Marta Fonseca, Patrícia Craveiro Lopes and Daniel Cuadra